With the Occupational Safety and Health Act of 1970, the US Congress created the Occupational Safety and Health Administration (OSHA) to assure safe and healthful working conditions for working men and women by setting and enforcing standards and by providing training, outreach, education and assistance. OSHA is part of the United States Department of Labor. The administrator for OSHA is the Assistant Secretary of Labor for Occupational Safety and Health. OSHA's administrator answers to the Secretary of Labor, who is a member of the cabinet of the President of the United States.

Crane Inspection & Certification Bureau
Creating safer operations, anywhere in the world.
CICB underpins all the training provided by CIT. We enjoy regualr visits from CICB, and all of our trainers are fully qualified by CICB. They provide customized training for every type of lifting equipment and inspection services worldwide. Each facility has state of the art classrooms, rigging gear, mobile cranes and overhead cranes for enhanced hands-on training. CICB's certified industry experts have helped thousands of companies reduce risk to personnel and equipment, increase productivity and equipment reliability, improve skills and extend the life of equipment.


American National Standards Institute
United States private sector voluntary standardization system.
Oversees the creation, promulgation and use of thousands of norms and guidelines that directly impact businesses in nearly every sector: from acoustical devices to construction equipment, from dairy and livestock production to energy distribution, and many more. ANSI is also actively engaged in accreditation - assessing the competence of organizations determining conformance to standards.
Founded in 1918 by five engineering societies and three government agencies, the Institute remains a private, nonprofit membership organization supported by a diverse constituency of private and public sector organizations.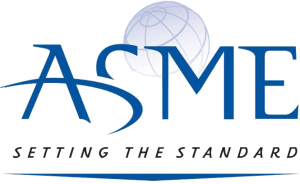 The American Society of Mechanical Engineers
Promotes the art, science & practice of multidisciplinary engineering and allied sciences.
ASME is a not-for-profit membership organization that enables collaboration, knowledge sharing, career enrichment, and skills development across all engineering disciplines, toward a goal of helping the global engineering community develop solutions to benefit lives and livelihoods.
From college students and early-career engineers to project managers, corporate executives, researchers and academic leaders, ASME's members are as diverse as the engineering community itself. ASME serves this wide-ranging technical community through quality programs in continuing education, training and professional development, codes and standards, research, conferences and publications, government relations and other forms of outreach.
Consolidated Fork Truck Services (CFTS)
National accreditation scheme
PUWER and LOLER regulations legally require all lift trucks to have a valid Certificate of Thorough Examination – but with precious little official guidance about what this should cover.
To provide clarity, the industry's major trade associations worked together – in consultation with the Health and Safety Executive – to give clear, definitive procedures and consistent, high national standards for a safe and genuine Thorough Examination.
The result is Consolidated Fork Truck Services (CFTS): the national accreditation scheme for Thorough Examination, specifically for companies who service fork lift trucks.
Look for the distinctive CFTS mark: it's your guarantee that a Thorough Examination is full and valid under law, and will be carried out by a fully trained engineer in accordance with strict quality procedures.
Without it, your certificate may not be worth the paper it's printed on.

Lifting Operations and Lifting Equipment Regulations
1998 (LOLER)
These Regulations (often abbreviated to LOLER) place duties on people and companies who own, operate or have control over lifting equipment. This includes all businesses and organisations whose employees use lifting equipment, whether owned by them or not. In most cases, lifting equipment is also work equipment so the Provision and Use of Work Equipment Regulations (PUWER) will also apply (including inspection and maintenance). All lifting operations involving lifting equipment must be properly planned by a competent person, appropriately supervised and carried out in a safe manner.
LOLER also requires that all equipment used for lifting is fit for purpose, appropriate for the task, suitably marked and, in many cases, subject to statutory periodic 'thorough examination'. Records must be kept of all thorough examinations and any defects found must be reported to both the person responsible for the equipment and the relevant enforcing authority.